Chef Landon loves food and cooking!  Without hesitation, Landon's favorite type of food is Mexican cuisine.  Landon has the most refined taste for white cheese dips, enchiladas, and guacamole.  In fact, Landon's last birthday was a Mexican fiesta!
Landon also has his favorite cooking TV shows including:
Finally, Landon LOVES eating out.  Landon is always interested in trying to new restaurants and has his area favorites.
---
Landon recommends the following establishments:
(click on the logo to visit their web page)
Fiesta Mexicana in Cary and Holly Springs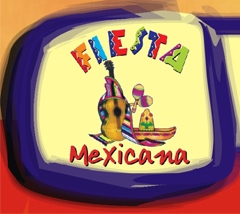 Festejos in Clayton